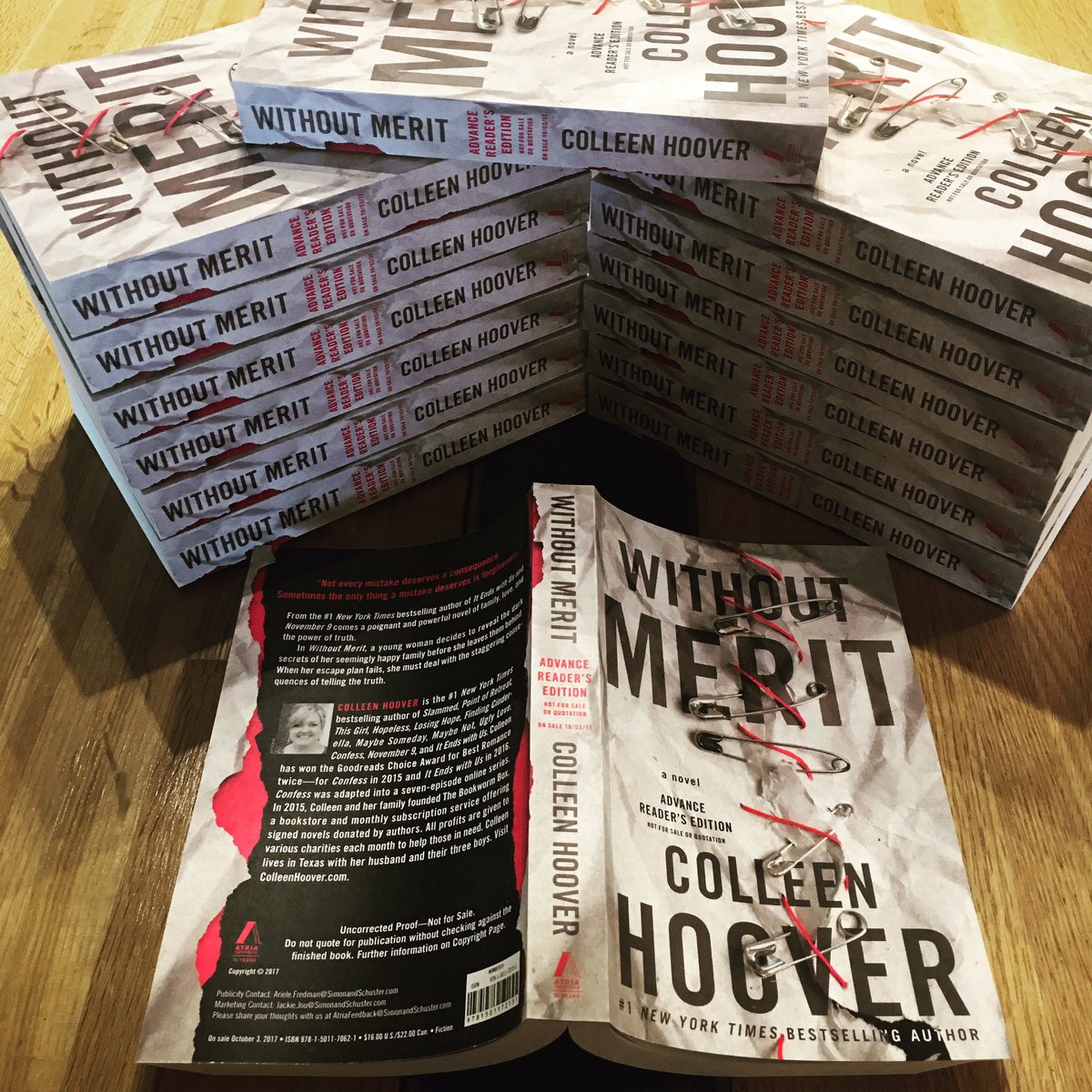 Without Merit by Colleen Hoover
They say this book isn't like her other books. They're right.
To be honest though, I feel like she kind of took a couple steps back when she wrote this. I mean, the last few books she's written she stepped away from the high school teenager scene and started writing for the older YA's. Then this book pretty much brought her right back to that. Which, don't get me wrong, is really not a bad thing. Personally, I was just very excited for the direction her writing was taking. That being said. This book was still on a Colleen Hoover level of greatness.